SaFTFlo® ML100 Insertion Machine
What Is it?
The LM100 is an automatic insertion machine designed to robotically insert SaFTFlo® inserts into bottles. The first product to launch under the SaFTFlo® Automation category, the fully programable LM 100 is easily integrated into customers existing assembly lines.
With built-in quality inspection and interactive guarding system, the LM100 is able to insert up to 30 bottles per minute. With programmable height and tube length options, it is able to accomodate a wide range of requirements.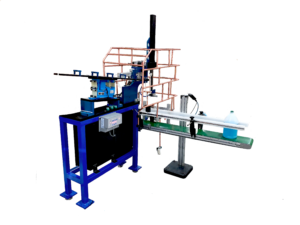 Automated insertion of SaFTFlo® inserts into bottles
Can complete up to 30 bottles per minute
Designed to run with the SaFTFlo® Fluid Management Systems products
HMO touch pad to program tube length and bottle height
HMO touch pad for vision system monitoring quality control to ensure insert is seated in bottle correctly
Inbuilt system to detect faults
Tube guide from stem to tip to ensure insertion into bottle
Interactive guarding system
Easily integrated into existing assembly lines


SaFTFlo® LM100 Document Download