SaFTGreen™ "Original" SaFTFlo® Insert
The SaFTGreen™  'Original' SafTflo® Insert is the very first insert invented 25 years ago launching closed loop technology to the world.
Over the years, the design was improved to meet the new demands in the market. Now the "Original" is part of a new line of environmentally engineered inserts under the name SaFTGreen™.
100% recyclable and sustainably manufactured, this bottle insert is a great option as an entry-level of chemical containment – it would be great to use with household bleach.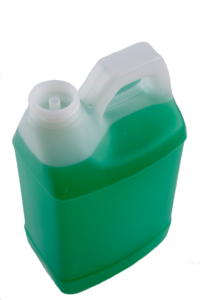 Designed to fit most 38mm bottles
Provides a very basic entry-level of safety
Provides a minimal exposure to chemicals when linked to a closed loop system
Open 2-way venting
Low cost
100% recyclable
Sustainably manufactured
No metal parts in assembly
Low manufacturing impact on the environment
Key lock combinations
Metering tip
Additional colors are charged as an extra option
Material: HDPE
Size: 38mm
For color options please contact your sales representative
For superior performance results, use the SaFTGreen™ Original SaFTFlo® Insert in conjunction with our full line of liquid containment and dispensing products from the SaFTFlo® Fluid Management Systems.
*

Please note adding some of the options above, will reduce the ability to recycle the insert, including adding color.
SaFTGreen™ Original SaFTFlo Insert Document Download