The SaFTFlo® Hand Pump offers the ease of portable dispensing while providing safe chemical containment. No water supply is needed, which makes hand pump dispenser ideal for use on countertops, mobile carts, and low-chemical-use areas. 
The SaFTFlo®l Hand Pump Dispenser integrates with your closed loop chemical containment and dispensing system, using the 'lock and key' concept. With a SaFTFlo insert in your bottle, the chemical is locked inside until the hand pump dispenser is attached to the bottle.
The SaFTFlo® system is spill-resistant and holds prime after initial use.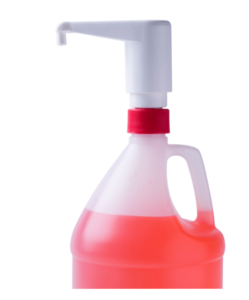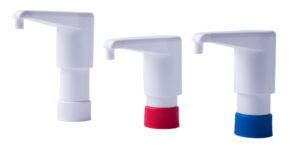 Preset dilution
Precise dispensing
Durable, ergonomic design
Color coding available – design your own system
Dose amounts: ¼, ½, and 1 ounce
Logo printing/branding available
For color options please contact your sales representative
For superior performance results, use the SaFTFlo® Hand Pump Dispenser in conjunction with our full line of liquid containment and dispensing products from the SaFTFlo® Fluid Management Systems.


SaFTFlo® Hand Pump Document Download