SaFTFlo® Pouch Adapter Insert
The SaFTFlo® Pouch Adapter was designed specifically to fit into Scholle Bags. The only one of its kind in the marketplace, it brings closed-loop technology to bag containers. 
Bag containers are increasingly popular for chemical concentrates because of the cost savings associated with using them. Due to their space–saving properties, they reduce shipping costs and product waste is minimized as end–users can empty 100% of chemical from the bag. 
The SaFTFlo® Pouch Adapter is a low-cost solution to closed-loop dispensing from a bag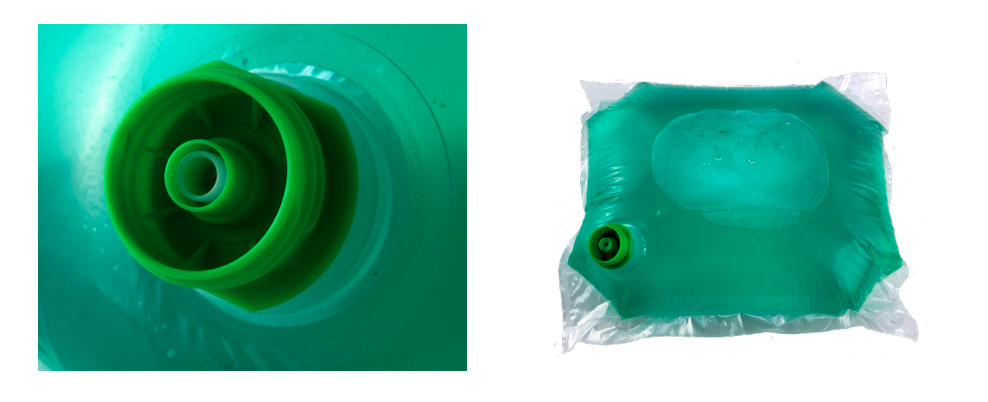 Provides closed-loop solutions for chemical containment and dispensing for Scholle Bags

 

End

–

user 

can 

dispense directly from the bag

 

No waste 

since end-user

 can empty 100% of chemical from 

the 

bag

 

Lower shipping and transportation costs due to space

–

saving properties of a bag

 

Prevents leaks and spills during transportation

 

Increased safety for 

handlers

 and end

–

users

 
Fully closed-loop system

 

Compatible with off the shelf Scholle bags

 

Available in standard flow rate

 

Works with the 38mm 

SaFTFlo

® cap adapters

 

Material Options:

 

Plug: 

Polypropylene / HDPE 

 

Venting: PE Foam Liner

 

Spring: Hastelloy, Stainless Steel / Green 

Sping

®

 

32 dilution rates available

 

Key Locks available

 

Please contact your sales executive for 

color

 options 
For superior performance results, use the SaFTFlo® Pouch Adapter in conjunction with our full line of liquid containment and dispensing products from the SaFTFlo® Fluid Management Systems.
SaFTFlo®  Pouch Adapter Document Download