Ship Caps
100% recyclable, RD Industries offers heavy duty and heavy walled ship cap options to ensure the safety of your chemicals during transit.
With customization options and a large number of sizes available, RD Industries can work with you on your ship cap requirements.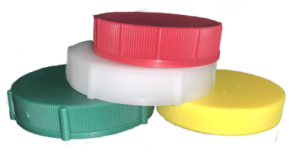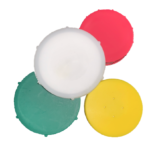 Materials / Options
Sizes: 38mm, 40mm, 44mm, 53mm, 60mm, 63mm, 70mm
Customization options: Vented, Foam liner, Lugs (for 63+mm)
Materials: Polypropylene | Co-Polymer | HDPE
For color options please contact your sales representative
For superior performance results, use Ship Caps in conjunction with our full line of liquid containment and dispensing products from the SaFTFlo® Fluid Management Systems.
*Please note adding some of the options above, will reduce the ability to recycle the insert, including adding color.